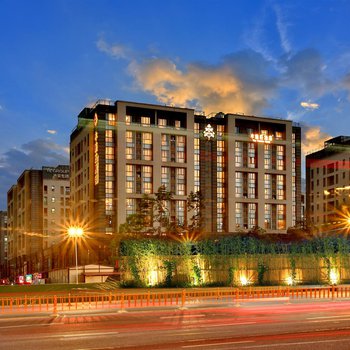 The Mulian Hotel of Hangzhou Xixi Lingyin was recently opened in 2019, making it a fantastic choice for those staying in Hangzhou.
With Hangzhou Railway Station just 12km away and Xiaoshan International Airport only 36km away, transportation is very convenient. There is no shortage of things to see in the area, with the National Wetland Museum, North Peak and Linshun Temple(No.1 Caishen Temple) all nearby.
When guests have some time on their hands they can make use of the onsite facilities. This Hangzhou hotel features parking on site.
If you demand a high level of service, our guests have indicated that this hotel has excellent standards. Perfect for those working on the move, this hotel caters to a large number of business guests.